The Northwave Women's Verve SRS Road Shoe is great value shoe, perfect for enjoying the ride. The carbon reinforced sole and easy to use SRS micrometric buckle provides excellent comfort, perfect fit, and maximises power transfer.
Cena katalogowa: 500PLN
Fit

Woman Fit: Custom designed to fit and complement women's feet, it provides the perfect balance between support and comfort when riding

Upper

Women's Skin Overlap upper construction: Overlap construction designed to deliver the best balance between comfort and support. Made with an ultrathin, super soft-touch material, it wraps around the foot and over the instep. Plus points include better pressure distribution for no friction hotspots, and the optimal snug fit that feels more natural than any other shoe. Lasered micro perforations on the inside ensure optimal ventilation

Outsole

NRG Air Carbon Reinforced sole with a stiffness index of 8.0 and 5 vents for perfect airflow: NRG Air provides increased stiffness thanks to the new blend of nylon reinforced with fiberglass and enriched with carbon. As with the whole road soles collection, it features the AirFlow ventilation system. Vents favour an optimal air flow in and out. Compatible with SPD pedals

Heel

Integrated heel system: The new unibody construction of the uppers allowed to integrate an efficient heel retention system inside the structure, without the need of external elements. Same efficiency, reduced weight

Closure

SRS micrometric buckle with an ultrathin, ergonomic design: S.R.S. (Slim Ratchet System) is Northwave's new micrometric buckle. Maximum closing precision, minimized size and weight. The mechanism follows the anatomic shape of the foot, to ensure the most comfortable fit, and is designed to ease the grasp even when riding. Forged in aluminium, it's great for top resistance and ease of replacement
Asymmetrical Straps: The asymmetrical construction is another innovation of the collection. The central strap is moved to the centre so as to follow the anatomy of the foot and reduce the pressure on the side area, because it's particularly sensitive. The straps have been lightened by all superfluous elements, presenting thinner thicknesses and discharged central areas, thereby maintaining maximum grip

Cleat Compatibility

SPD pedal compatible (cleat plate not included)
Type

:

WOMEN

FASTENING SYSTEM

:

VELCRO

,

SBS

Mocowanie bloków

:

SPD SL

,

LOOK

,

SPD

Fason

:

NISKIE

Use

:

ROAD



| Size | UK | US | cm | Rzeczywista mierzona długość wkładki (mm) |
| --- | --- | --- | --- | --- |
| 39 | 6 | 7 | 25,5 | 254 |
UWAGA! Aby uniknąć niepotrzebnych wymian lub zwrotów zakupionego obuwia - BARDZO PROSIMY przy doborze zamawianego rozmiaru, trzymać się poniższych zasad:
A. podane w ostatniej kolumnie długości wkładek w mm, są RZECZYWISTYMI, CAŁKOWITYMI długościami mierzonych przez nas wkładek oferowanych butów.
B. PROSIMY WYBEIRAĆ rozmiar, którego wkładka jest od 2mm do 5mm dłuższa od rzeczywistej długości bosej stopy.
C. Jak mierzyć stopę?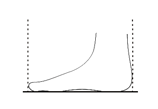 Pomiar należy wykonać od początku pięty do końca palców - najlepiej w pozycji stojącej.
Piętę przysuwamy do ściany lub np. mebla, a do palców przesuwamy prostopadle do linii stopy, np. sztywną książkę.
Mierzymy odległość pomiędzy ścianą a książką.