EVOLUTION is a concept that guarantees the best wearability and aerodynamics for athletes. The concept behind the EVOLUTION project for apparel means that the shoe offers maximum performance when the cyclist is leaning forward and pedaling. In this position it moves perfectly with the body's anatomy and provides support during physical exertion. 
Cena katologowa: 999PLN
Upper : Microfiber 
Upper Construction: BioMap with super light straps 
Sole: 3 layers Carbon Sole with Wood Lasting Insole 
Footbed: Performance Pro 
Closing System: S.B.S + Padded Ankle Pad 
Heel: Omega 
Tech: Lighter footbed, new tongue 
Type

:

MALE

FASTENING SYSTEM

:

VELCRO

,

SBS

Mocowanie bloków

:

SPD SL

,

LOOK

Podeszwa

:

CARBON

Fason

:

NISKIE

Use

:

ROAD



| Size | US | CM (wg producenta) | Rzeczywista długość wkładki mm |
| --- | --- | --- | --- |
| 44 | 11 | 28.6 | 283 |
UWAGA! Aby uniknąć niepotrzebnych wymian lub zwrotów zakupionego obuwia - BARDZO PROSIMY przy doborze zamawianego rozmiaru, trzymać się poniższych zasad:
A. podane w ostatniej kolumnie długości wkładek w mm, są RZECZYWISTYMI, CAŁKOWITYMI długościami mierzonych przez nas wkładek oferowanych butów.
B. PROSIMY WYBEIRAĆ rozmiar, którego wkładka jest od 2mm do 5mm dłuższa od rzeczywistej długości bosej stopy.
C. Jak mierzyć stopę?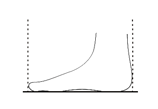 Pomiar należy wykonać od początku pięty do końca palców - najlepiej w pozycji stojącej.
Piętę przysuwamy do ściany lub np. mebla, a do palców przesuwamy prostopadle do linii stopy, np. sztywną książkę.
Mierzymy odległość pomiędzy ścianą a książką.