Obuwie o wszechstronnym zastosowaniu, idealne na każde podłoże. Buty wykonane zostały z syntetycznej skóry, posiadają wentylowaną cholewkę. W miejscach wymagających prowadzenia lub przeniesienia roweru doskonale spisuje się podeszwaV Trail opracowana przez firmę Vibram. Zapinane na haki i paski stabilnie trzymają stopę – zarówno w trakcie jazdy, jak i podczas podchodzenia.
Almost no other shoe combines the properties of MTB-race shoes and a real tourer that consequently like the Lake MX167. The upper is made of Action leather and mesh upper. It creates a breathable, long lasting durable, form fitting and great looking shoe. Action Leather is a split leather with a PU surface treatment. This treatment helps to reduce stretch and increase water resistance. 

The triple hook and loop closure is individual adjustable. The outsole is made of fiberglass-injected nylon with Mountain V rubber tread by Vibram®. The slots are compatible with SPD. 

The Sport last is specifically shaped for on/off bike use. The shape offers more comfort for better walk-ability while also allowing for great power transfer to the pedal. 
Cena katalogowa: 615PLN
Buty NOWE - powystawowe - brak oryginalnego opakowania.
Cholewka:

 

Action leather,  skóra syntetyczna i siateczka
Podeszwa

 

V Trail: wyprodukowana przez

 

Vibram, zdejmowalna nakładka
Zapięcie: 3 Haki & pętlowe paski
Kompatybilość:

 

system SPD
Vibram - światowy lider projektujący specjalistyczne podeszwy dostosowane do konkretnych rodzajów aktywności. Podeszwy butów Lake wyznaczają nowy standard jakości i trwałości, który decyduje o niepowtarzalnym charakterze butów rowerowych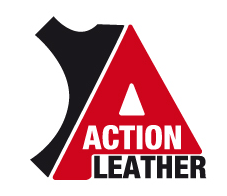 Oddychająca, niezwykle trwała i układająca się do stopy skóra. Świetne właściwości i wygląd za rozsądną cenę. Skóra Action jest wykonana z dwoiny ze specjalnym, poliuretanowym wykończeniem powierzchni. Zabieg ten pozwala zmniejszyć rozciągliwość i zwiększyć odporność na wodę.
Type

:

WOMEN

FASTENING SYSTEM

:

VELCRO

Mocowanie bloków

:

SPD

Fason

:

NISKIE

Use

:

MTB

,

ENDURO



| Size | US | rzeczywista długość wkładki w mm |
| --- | --- | --- |
| 37 | 6 | 235 |
UWAGA! Aby uniknąć niepotrzebnych wymian lub zwrotów zakupionego obuwia - BARDZO PROSIMY przy doborze zamawianego rozmiaru, trzymać się poniższych zasad:
A. podane w ostatniej kolumnie długości wkładek w mm, są RZECZYWISTYMI, CAŁKOWITYMI długościami mierzonych przez nas wkładek oferowanych butów.
B. PROSIMY WYBEIRAĆ rozmiar, którego wkładka jest od 2mm do 5mm dłuższa od rzeczywistej długości bosej stopy.
C. Jak mierzyć stopę?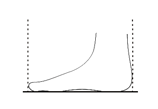 Pomiar należy wykonać od początku pięty do końca palców - najlepiej w pozycji stojącej.
Piętę przysuwamy do ściany lub np. mebla, a do palców przesuwamy prostopadle do linii stopy, np. sztywną książkę.
Mierzymy odległość pomiędzy ścianą a książką.