Almost no other shoe combines the properties of MTB-race shoes and a real tourer that consequently like the Lake MX167. The upper is made of Action leather and mesh upper. It creates a breathable, long lasting durable, form fitting and great looking shoe. Action Leather is a split leather with a PU surface treatment. This treatment helps to reduce stretch and increase water resistance. 

The triple hook and loop closure is individual adjustable. The outsole is made of fiberglass-injected nylon with Mountain V rubber tread by Vibram®. The slots are compatible with SPD. 

The Sport last is specifically shaped for on/off bike use. The shape offers more comfort for better walk-ability while also allowing for great power transfer to the pedal. 
LIST PRICE: 144EUR
Cholewka: Action leather,  skóra syntetyczna i siateczka
Podeszwa: Lake® Race pokryta prawdziwą gumą Mountain Race X
Zapięcie: 3 Haki & pętlowe paski
Kompatybilość: system SPD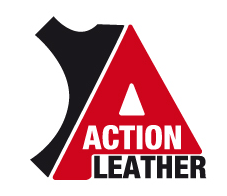 Oddychająca, niezwykle trwała i układająca się do stopy skóra. Świetne właściwości i wygląd za rozsądną cenę. Skóra Action jest wykonana z dwoiny ze specjalnym, poliuretanowym wykończeniem powierzchni. Zabieg ten pozwala zmniejszyć rozciągliwość i zwiększyć odporność na wodę.
Podane w TABELI ROZMIARÓW długości wkładek, są rzeczywistymi-zmierzonymi przez nas. Od podanej długości wkładki należy odjąć około 5mm i w ten sposób otrzymujemy długość bosej stopy odpowiedni dla danego rozmiaru buta.
Jak zmierzyć stopę? Najlepiej postawić bosą stopę pomiędzy 2 prostopadłymi "ściankami" (np. mebel lub ściana i sztywna książka) i zmierzać odległość pomiędzy tymi "ściankami".
O marce LAKE:
Amerykańska fmarka LAKE istnieje na rynku od 1982 roku, od samego początku specjalizuje się w produkcji butów rowerowych. Jej produkty wyróżnia unikalny design i zastosowanie opatentowanych nowoczesnych rozwiązan nie spotykanych wśród inny producentów butów. LAKE jest marką która produkuje buty tylko klasy średniej i wyższej. . Możemy śmiało ja porównać do takich marek jak SIDI, GAERNE.
LAKE o sobie:
Istnieje wiele firm masowo produkujących buty kolarskie. Ale dopóki oni będą prowadzić produkcję masową, my nadal będziemy robić buty w ten sam sposób jak przez ostatnich 25 lat, używając FSD - funkcji szczegółowego projektu oraz zaawansowanych technologii dla stworzenia butów dla wszystkich warunków i stylów jazdy. Lake wie, że obuwie jakiego potrzebują rowerzyści jest uzależnione od typu jazdy jaki uprawiasz, jaki poziom trudności jazdy sobie narzucasz i środowiska w jakim jeździsz. Kolarstwo szosowe, kolarstwo górskie, triathlon, zimowa jazda na rowerze, przejażdżki, czy droga do sklepu na rogu ulicy. Nie ma butów, które pasują do wszystkich typów jazdy, więc robimy buty dostosowane do indywidualnych użytkowników oraz ich indywidualnej jazdy. W tym roku, podobnie jak każdy innym, wykorzystaliśmy najbardziej zaawansowane materiały z całego świata do stworzenia linii obuwia tylko tak wyjątkowe, jak są wyjątkowi rowerzyści, którzy w nich jeżdżą.
Type

:

MALE

,

WOMEN

FASTENING SYSTEM

:

VELCRO

Mocowanie bloków

:

SPD

Fason

:

NISKIE

Use

:

MTB

,

ENDURO