Shimano RC1 Road Shoes have a simple but efficient model for the practice of road cycling because they offer a comfortable fit, power transmission, stability, breathability, and durability so you can reach the goal of feeling fresh and protected. These cycling shoes are made with an integrated construction with a reinforced nylon and carbon fiber outsole and midsole so they give you stability, flexibility, and lightness. Besides, the Shimano Dynalast technology favors effortless riding and promotes increased power transfer. The upper has perforated synthetic leather, which provides durability, resistance to wear, and breathability. These road cycling shoes include a three Velcro straps that guarantee uniform fit. The surround wrapping upper structure allows a comfortable fit and excellent support and the heel pads give stability to the foot.
Cena katalogowa: 425PLN
Surround Wrapping Upper Structure Reduces Overlap And Provides A Glove-Like Fit.
Synthetic Leather With Mesh Texture Creates A Comfortable Fit And An Exciting Racing Profile.
Three Durable Hook & Loop Straps Evenly Spread Tightening Force Across The Top Of The Foot.
Lightweight Glass Fiber Reinforced Nylon Sole For Power Transfer.
Durable, Wide Heel Pads Provide Walking Stability.
Offset Strap Relieves Tension At Highest Point Of The Foot.
Features_Wider Cleat Adjustment Range: Yes
Features_One-Piece Surround Upper Design: Yes
Technology_Shimano Dynalast: Yes
Closure: 3-Straps
Upper Material: Synthetic Leather+Mesh
Outsole Material: Glass Fiber Reinforced Nylon
Midsole Material: Lasting Board
Standard Insole: Flat Insole
Men´s Actual Weight (Size: 42): 238 G
Synthetic Leather: Lighter, Stronger And More Durable Than Natural Leathers
Offset Straps: Asymmetric Straps Relieve Pressure Points
Wider Cleat Adjustment: Expands Range For Mounting Cleats

Shimano Pedaling Dynamics Sl:

Power Transfer Efficiency:
- Spd-Sl Is The Road Specific Refinement Of The System. This Pedal Platform Was Designed Specifically For The Needs Of World-Class Road Racers. The Seamless Pedal And Cleat Interface For A More Efficient Power Transfer Under The Extreme Pedaling Loads Encountered In Race Competitions.

Pro'S To You:
- Born Of The Pro Tour Demand For Optimal Power And Endurance, The Low-Profile Pedal Technology Has Expanded To A Wide Range Of Cyclists, Including Competitors At All Levels, Sport, Club And Recreational Riders. Spd-Sl Is A Road Pedal Platform Systematically Engineered With Shimano Footwear To Transfer More Power From Your Body To Your Bike. For Pro Riders The Extra-Wide, Low-Profile Cleat Distributes Energy More Evenly Over A Wider Surface And Transfers It More Efficiently To The Bike, Under The Most Extreme Pedaling Loads. No Wasted Movement. No Loss To Flex, Voids Or Mismatched Shoe/Pedal Designs. It'S A Core Advantage That Helps Win Races. The Same Energy Efficiency That Powers Pro Riders To The Podium Enhances The Experience Of Other Rider Categories. Increased Endurance For Longer Rides. More Comfort And Fun! System-Engineered. Rider-Tuned. You Choose.
Type

:

MALE

FASTENING SYSTEM

:

VELCRO

,

SBS

Mocowanie bloków

:

SPD SL

,

LOOK

Fason

:

NISKIE

Use

:

ROAD



| Size | US | CM | Rzeczywista długość wkładki (mm) |
| --- | --- | --- | --- |
| 42 | 8,3 | 26,5 | 263 |
| 43 | 8,9 | 27,2 | 272 |
| 44 | 9,7 | 27,8 | 278 |
| 45 | 10,5 | 28,5 | 284 |
UWAGA! Aby uniknąć niepotrzebnych wymian lub zwrotów zakupionego obuwia - BARDZO PROSIMY przy doborze zamawianego rozmiaru, trzymać się poniższych zasad:
A. podane w ostatniej kolumnie długości wkładek w mm, są RZECZYWISTYMI, CAŁKOWITYMI długościami mierzonych przez nas wkładek oferowanych butów.
B. PROSIMY WYBEIRAĆ rozmiar, którego wkładka jest od 2mm do 5mm dłuższa od rzeczywistej długości bosej stopy.
C. Jak mierzyć stopę?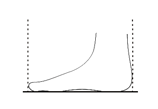 Pomiar należy wykonać od początku pięty do końca palców - najlepiej w pozycji stojącej.
Piętę przysuwamy do ściany lub np. mebla, a do palców przesuwamy prostopadle do linii stopy, np. sztywną książkę.
Mierzymy odległość pomiędzy ścianą a książką.