It's always easier to hammer when you've got the right tools! Specialized's Women's Pro Road Shoes are super comfortable and ultra efficient. They feature Specialized's Body Geometry ergonomics with advanced FACT-carbon soles for incredible pedaling efficiency and comfort. Plus, Specialized's X-link closures, M-Lock ratchet buckles and hook-and-loop straps offer a custom fit. And, the Micromatrix synthetic-leather/mesh uppers breathe and are extremely supple, durable and light.
Cena katalogowa: 720PLN
UWAGA: buty NOWE w oryginalnym opakowanie, ale posiadają odbarwienia niektórych elementów plastikowych. Zdjęcia REAL na życzenie. 
As incredible as the human foot is, the fact remains that it is highly adapted to walking, not riding. Thankfully, the bicycling wizards at Specialized have you covered with their Body Geometry technology. They took a whole new approach to cycling footwear and engineered each facet of their shoes to enhance comfort, mitigate overuse injuries and boost on-the-bike power, all things that every rider, from the weekend warrior to the seasoned pro, can appreciate.
Although every foot is unique, most individuals have feet that cant towards the outside (meaning the outer part of the foot falls lower than the inside). If left uncorrected, this could cause the knee to collapse inwards while riding, which is both inefficient and a common cause of injury. To address that issue, all Specialized Body Geometry shoes feature a built-in varus wedge that counters your natural cant for perfect alignment and a more powerful pedal stroke. Plus, you can get additional wedges (sold separately) for your shoes if your feet cant more or less than the average person's.
Additionally, Specialized's Body Geometry insoles feature a metatarsal button that keeps unwanted numbness and hotspots at bay by supporting the bones of the forefoot to prevent crushed nerves and arteries. And for even more comfort and efficiency, the insoles boast longitudinal arch support to stop unwanted flex that robs power and causes stress.
Peruse our full selection of Specialized's Body Geometry shoes and have one of our fit experts set you up with the perfect pair!
Type

:

WOMEN

FASTENING SYSTEM

:

VELCRO

,

SBS

Mocowanie bloków

:

LOOK

,

SPD SL

,

SPD

Fason

:

NISKIE

Podeszwa

:

CARBON

Use

:

ROAD



| Size | UK | US | CM | Rzeczywista mierzona długość wkładki (mm) |
| --- | --- | --- | --- | --- |
| 39 | 5,5 | 8,5 | 25 | 251 |
UWAGA! Aby uniknąć niepotrzebnych wymian lub zwrotów zakupionego obuwia - BARDZO PROSIMY przy doborze zamawianego rozmiaru, trzymać się poniższych zasad:
A. podane w ostatniej kolumnie długości wkładek w mm, są RZECZYWISTYMI, CAŁKOWITYMI długościami mierzonych przez nas wkładek oferowanych butów.
B. PROSIMY WYBEIRAĆ rozmiar, którego wkładka jest od 2mm do 5mm dłuższa od rzeczywistej długości bosej stopy.
C. Jak mierzyć stopę?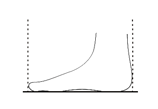 Pomiar należy wykonać od początku pięty do końca palców - najlepiej w pozycji stojącej.
Piętę przysuwamy do ściany lub np. mebla, a do palców przesuwamy prostopadle do linii stopy, np. sztywną książkę.
Mierzymy odległość pomiędzy ścianą a książką.