Professional technology for everyone with the Storm Carbon 2! The high-quality road shoe with outstanding performance features offers great breathability and maximum stability at the same time. The SLW3 twist closure allows for gradual loosening or complete opening with the simple push of a button - depending on the situation. The exclusive Anatomical Arch Support® made of TPU allows the shoe to adapt perfectly to the arch of the foot and makes it the ideal sole for every foot type. The asymmetrical lacing takes pressure off the arch of the foot, giving the shoe its optimal fit.
Cena katalogowa: 735PLN
Morph Carbon 12 AAS sole with full-carbon insert in the pedal area with a stiffness index of 12.0.
The exclusive Anatomical Arch Support® made of TPU, allows the shoe to perfectly shape on the bow arch, making it the ideal sole for any type of foot
Speedplay adapter compatible for the lowest stack height between foot and pedal
The asymmetric lacing removes pressure from the top of the foot for the optimum snug fit
The unibody construction matches strategically placed large mesh inserts with ultrathin reinforced materials to deliver unrivalled breathability and targeted stability
SLW3 dial plus extra strap: the only dial with step-by-step and full release in a single button
Performance Regular footbed provides greater support
Type

:

MALE

FASTENING SYSTEM

:

BOA

Mocowanie bloków

:

SPD SL

,

LOOK

Podeszwa

:

CARBON

Fason

:

NISKIE

Use

:

ROAD



| Size | UK | US | cm | Rzeczywista mierzona długość wkładki (mm) |
| --- | --- | --- | --- | --- |
| 42 | 8,5 | 9,5 | 27 | 268 |
UWAGA! Aby uniknąć niepotrzebnych wymian lub zwrotów zakupionego obuwia - BARDZO PROSIMY przy doborze zamawianego rozmiaru, trzymać się poniższych zasad:
A. podane w ostatniej kolumnie długości wkładek w mm, są RZECZYWISTYMI, CAŁKOWITYMI długościami mierzonych przez nas wkładek oferowanych butów.
B. PROSIMY WYBEIRAĆ rozmiar, którego wkładka jest od 2mm do 5mm dłuższa od rzeczywistej długości bosej stopy.
C. Jak mierzyć stopę?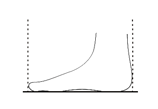 Pomiar należy wykonać od początku pięty do końca palców - najlepiej w pozycji stojącej.
Piętę przysuwamy do ściany lub np. mebla, a do palców przesuwamy prostopadle do linii stopy, np. sztywną książkę.
Mierzymy odległość pomiędzy ścianą a książką.