The Flash Carbon Road Shoes offer the high level of performance required from a carbon/fibreglass composite sole, with easy to use SLW2 dial fit, with a comfortable fitting upper and BioMap Aero overlap construction, equating to total comfort throughout your ride and immense power transfer.
Cena katalogowa: 730PLN
Carbon Light sole made of carbon and fibreglass with a stiffness index of 10.0 and 4 vents for constant airflow
NW Speedplay adapter compatible for the lowest stack height between foot and pedal
Ultra-snug fitting upper with BioMap Aero Overlap construction and micro perforations reduces aerodynamic drag
SLW2 dial - step by step and full release in a single bytton
Integrated heel system containing directional fibre prevents slipping
Extreme Air Evo footbed provides greater support
Carbon Light Sole
Created witha  fibreglass composite with a stiffness index of 10.0 and 4 vents for constant airflow, the Flash Carbon Road Shoes are extremely advanced. This combination of specifically chosen materials work in unison to provide stiffness without being overly harsh and excellent general performance.
S.L.W Closure System
A side button offers dual functionality and simply pressing the button allows for a micro-metric release. Alternatively, lift the button to completely undo the shoe to remove it.
The ratchet base has been ergonomically designed to match the shape of the foot for additional comfort and wires harness technologies that are used in sailing rigs, known for their durability and strength.
BioMap 
Northwave shoes are designed with BioMap technology to make them anatomically compatible with every cyclists feet, no matter the shape or size. When riding, they therefore keep the feet in the right position, transmitting high amounts of power directly to the pedals without wasting energy.
Speedplay Adaptor
Northwave have designed, developed and patented the Speedplay Adaptor to offer the shortest distance between foot and pedal. Through this collaboration with Speedplay, the adaptor provides maximum power transmission on the pedals due to a reduces thickness of 0.5mm as opposed to the traditional 3mm adaptors. Built with a nylon aluminium plating construction, the natural anatomy of the sole is respected, keeping minimal distance between the foot and pedal in any position.
Type

:

MALE

FASTENING SYSTEM

:

BOA

Mocowanie bloków

:

SPD SL

,

LOOK

Podeszwa

:

CARBON

Fason

:

NISKIE

Use

:

ROAD



| Size | US | CM (wg producenta) | Rzeczywista długość wkładki mm |
| --- | --- | --- | --- |
| 47 | | | 308 |
UWAGA! Aby uniknąć niepotrzebnych wymian lub zwrotów zakupionego obuwia - BARDZO PROSIMY przy doborze zamawianego rozmiaru, trzymać się poniższych zasad:
A. podane w ostatniej kolumnie długości wkładek w mm, są RZECZYWISTYMI, CAŁKOWITYMI długościami mierzonych przez nas wkładek oferowanych butów.
B. PROSIMY WYBEIRAĆ rozmiar, którego wkładka jest od 2mm do 5mm dłuższa od rzeczywistej długości bosej stopy.
C. Jak mierzyć stopę?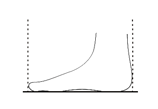 Pomiar należy wykonać od początku pięty do końca palców - najlepiej w pozycji stojącej.
Piętę przysuwamy do ściany lub np. mebla, a do palców przesuwamy prostopadle do linii stopy, np. sztywną książkę.
Mierzymy odległość pomiędzy ścianą a książką.