Buty rowerowe w kolorze białym NORTHWAVE GALAXY wykonane zostały z lekkich i wytrzymałych materiałów, co wpływa na komfort i bezpieczeństwo ich użytkowania. Wpływ na to ma między innymi technologia SpeedPlay Adapter, która sprawia, że między stopą a pedałem jest minimalna odległość. Możliwe jest to dzięki specjalnie opracowanemu adapterowi. Nie bez znaczenia jest również funkcja NW biomechanical Mapping, ponieważ dzięki niej podeszwa została odchudzona, przy jednoczesnym zwiększeniu jej masy. W ten sposób siła nacisku na pedał jest większa, a więc lepiej wykorzystywana jest praca nogi. Poza tym w podeszwie i cholewce znajdują się otwory wentylacyjne, dzięki którym wewnątrz buta jest cyrkulacja świeżego powietrza. Technologia Speedplay Adapter zapewnia cienką podeszwę, bo ma zaledwie 0,3 mm, wykonaną z nylonu i cienkiej blachy aluminiowej. Co więcej, jej wytrzymałość, a jednocześnie polepsza przekazywaną moc na pedały. Wpływ na to ma również rozwiązanie NW Biomechanical Mapping, które pozwala na maksymalne dopasowanie cholewki do kształtu stopy.
Cena katalogowa: 899PLN
Technologie: SpeedPlay Adapter, NW Biomechanical Mapping, S.L.W.2 System, Integrated Heel System, Komaptybilne z pedalami: Shimanio, Time, Retchey, Look
Wkładka: Performance Pro
Podeszwa: Nylon
Cholewka: Multilayer Thermowelded
Wentylacja: Air Flow System
Sznurowanie: Podwójne SLW 2 + Asymetryczne rzepy
Waga butów tylko 488g.
Type

:

MALE

Podeszwa

:

CARBON

FASTENING SYSTEM

:

VELCRO

,

BOA

Mocowanie bloków

:

LOOK

,

SPD SL

Use

:

ROAD



| Size | US | CM (wg producenta) | Rzeczywista długość wkładki (mm) |
| --- | --- | --- | --- |
| 42 | 9 1/2 | 27.3 | 273 |
UWAGA! Aby uniknąć niepotrzebnych wymian lub zwrotów zakupionego obuwia - BARDZO PROSIMY przy doborze zamawianego rozmiaru, trzymać się poniższych zasad:
A. podane w ostatniej kolumnie długości wkładek w mm, są RZECZYWISTYMI, CAŁKOWITYMI długościami mierzonych przez nas wkładek oferowanych butów.
B. PROSIMY WYBEIRAĆ rozmiar, którego wkładka jest od 2mm do 5mm dłuższa od rzeczywistej długości bosej stopy.
C. Jak mierzyć stopę?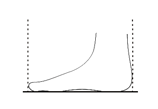 Pomiar należy wykonać od początku pięty do końca palców - najlepiej w pozycji stojącej.
Piętę przysuwamy do ściany lub np. mebla, a do palców przesuwamy prostopadle do linii stopy, np. sztywną książkę.
Mierzymy odległość pomiędzy ścianą a książką.