Topowy model firmy i broń ostateczna w wyścigu po superniską wagę, sztywnością i wygodę.
Cena katologowa: 1340PLN
Towar NOWY/ oryginalne opakowanie / gwarancja. 
Twoja energia jest cenna, nigdy jej nie marnuj. To dlatego nasze buty są zaprojektowane z technologii BioMap.

Buty wykonane są w technologii BIO MAP z materiału Ultralight Microfiber.

BioMap to technologia budowy podeszwy i cholewki .Wszystkie  elementy buta zaprojektowane są zgodnie z anatomią nogi sportowca aby utrzymać stopę w odpowiedniej pozycji podczas pedałowania, przekazując moc bezpośrednio do pedałów bez utraty energii.

Podeszwa wykonana z włókna węglowego, oferuje nieporównywalną sztywność i lekkość konstrukcji, jest bardzo wydajna.

Kompatybilna ze wszystkimi systemami pedałów MTB.

Podwójny system zapięć (SLW2), (SBS)

(SLW2) mikrometryczny mechanizm systemu szybkiego zamknięcia, przycisk boczny ,w razie potrzeby stopniowo uwalnia mocowanie nawet w trakcie wyścigu, jest lekki i intuicyjny.

System zapięcia Step By Step gwarantuje idealne blokowanie stopy. Stopniowana mikroregulacja pozwala kontrolować ucisk paska na podbiciu, nawet w trakcie wyścigu.

Górny pasek jest wyposażony w system szybkiej wymiany.

Ekstremalna wkładka Air Ultralight, antyalergiczna i antybakteryjna,z licznymi otworami, które odpowiadają otworom w podeszwie ,utrzymują stopy w niezwykłej świeżości.
Type

:

MALE

FASTENING SYSTEM

:

SBS

,

BOA

Mocowanie bloków

:

SPD

Podeszwa

:

CARBON

Fason

:

NISKIE

Use

:

MTB



| Size | US | CM Według producenta | Rzeczywista długość wkładki (mm) |
| --- | --- | --- | --- |
| 42 | 9 1/2 | 27.3 | 271 |
UWAGA! Aby uniknąć niepotrzebnych wymian lub zwrotów zakupionego obuwia - BARDZO PROSIMY przy doborze zamawianego rozmiaru, trzymać się poniższych zasad:
A. podane w ostatniej kolumnie długości wkładek w mm, są RZECZYWISTYMI, CAŁKOWITYMI długościami mierzonych przez nas wkładek oferowanych butów.
B. PROSIMY WYBEIRAĆ rozmiar, którego wkładka jest od 2mm do 5mm dłuższa od rzeczywistej długości bosej stopy.
C. Jak mierzyć stopę?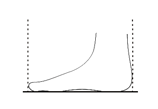 Pomiar należy wykonać od początku pięty do końca palców - najlepiej w pozycji stojącej.
Piętę przysuwamy do ściany lub np. mebla, a do palców przesuwamy prostopadle do linii stopy, np. sztywną książkę.
Mierzymy odległość pomiędzy ścianą a książką.