Almost no other shoe combines the properties of MTB-race shoes and a real tourer that consequently like the Lake MX167. The upper is made of Action leather and mesh upper. It creates a breathable, long lasting durable, form fitting and great looking shoe. Action Leather is a split leather with a PU surface treatment. This treatment helps to reduce stretch and increase water resistance. 

The triple hook and loop closure is individual adjustable. The outsole is made of fiberglass-injected nylon with Mountain V rubber tread by Vibram®. The slots are compatible with SPD. 

The Sport last is specifically shaped for on/off bike use. The shape offers more comfort for better walk-ability while also allowing for great power transfer to the pedal. 
LIST PRICE: 145EUR
Cholewka: Action leather,  skóra syntetyczna i siateczka
Podeszwa: Lake® Race pokryta prawdziwą gumą Mountain Race X
Zapięcie: 3 Haki & pętlowe paski
Kompatybilość: system SPD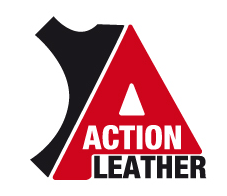 Type

:

MALE

,

WOMEN

FASTENING SYSTEM

:

VELCRO

Mocowanie bloków

:

SPD

Fason

:

NISKIE

Use

:

MTB

,

ENDURO