Light streetracing shoe, made for riders with the ambition to win. The seamless Organic Grid upper material, the Ergo 360° concept and the secure no slip fit ensure comfort and the best power transfer to the pedals.
Cena katalogowa: 920PLN

Organic Grid Upper: A light, supple and comfortable material, this allows to cleverly selected areas that need a higher reinforcement to keep the foot stable, while other areas are thinner to increase overall comfort.

Rear Stud: Replaceable heel thread.

Seamless upper: The seamless upper is a light and tough microfiber, which is supportive in the heel and supple in the forefoot in order to increase the wearing comfort.

Heel Grip: Additional heel-grip due to a special anti-slip lining in the heel area.

Tongue: The Air Vent tongue has specially been made to ensure additional breathability.

Alloy Buckle: The main strap is tightened with a micro buckle, pulling the heel down and back into the heel cup to eliminate slip.

Air Vent: Many small holes make sure that the foot gets well ventilated.

Insole: Ergo 360° insoles are light and allow the foot to stay in an ergonomic position to increase power transfer. The pre-moulded EVA offers additional comfort.

Compatibility: SPD, Look, Time, Speedplay
Podane w długości wkładek, są rzeczywistymi-zmierzonymi przez nas. Od podanej długości wkładki należy odjąć około 5mm i w ten sposób otrzymujemy długość bosej stopy odpowiedni dla danego rozmiaru buta.
Jak zmierzyć stopę? Najlepiej postawić bosą stopę pomiędzy 2 prostopadłymi "ściankami" (np. mebel lub ściana i sztywna książka) i zmierzać odległość pomiędzy tymi "ściankami".
Type

:

WOMEN

Mocowanie bloków

:

LOOK

,

SPD SL

FASTENING SYSTEM

:

SBS

,

VELCRO

Fason

:

NISKIE

Use

:

ROAD



| Size | Rzeczywista długość wkladki w mm |
| --- | --- |
| 37 | 234 |
UWAGA! Aby uniknąć niepotrzebnych wymian lub zwrotów zakupionego obuwia - BARDZO PROSIMY przy doborze zamawianego rozmiaru, trzymać się poniższych zasad:
A. podane w ostatniej kolumnie długości wkładek w mm, są RZECZYWISTYMI, CAŁKOWITYMI długościami mierzonych przez nas wkładek oferowanych butów.
B. PROSIMY WYBEIRAĆ rozmiar, którego wkładka jest od 2mm do 5mm dłuższa od rzeczywistej długości bosej stopy.
C. Jak mierzyć stopę?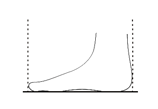 Pomiar należy wykonać od początku pięty do końca palców - najlepiej w pozycji stojącej.
Piętę przysuwamy do ściany lub np. mebla, a do palców przesuwamy prostopadle do linii stopy, np. sztywną książkę.
Mierzymy odległość pomiędzy ścianą a książką.