Designed specifically for the demands of triathlon, the K1 shoe from Fizik ensures the highest level of performance and comfort. A heat mouldable insole offers a customised fit and an unrivalled level of support, to keep your feet in fine shape for the run!
The T700 carbon outsole maximises power transfer, allowing more energy to go into every pedal stroke. Mobius Rail™ flexible polyurethane provides the perfect cushion between the stiff carbon outsole and the much softer, breathable neoprene upper. This neoprene upper is ideal for transition and adapts to your foot's shape.
A SIDAS 3D Flex Custom insole allows custom, supportive fit.
Because you want to be able to sail quickly in and out of transition, the K1 features a wide opening, for easy step-in. A large heel loop allows you to pull the shoes on with minimal effort. The top closure strap is shaped in such a way that it can't be lost through the D ring when you're putting the shoes on.
Combining aesthetics with performance, the K1 is top of the range triathlon shoe for the discerning triathlete who demands the best.
Cena katalogowa: 1100PLN
Profesjonalne buty triathlonowe na podeszwie karbonowej (karbon T700) .

Wyprodukowane w całości we Włoszech oferują maksymalną sztywność podeszwy i transfer mocy.
Neoprenowy język oraz anatomiczna wkładka do butów marki Sidas 3DFlex w połaczeniu z dwoma zapięciami na rzep z płótna żaglowego gwarantuje optymalny komfort, dopasowanie i oddychalność.
Bezszwowe wykończenie umożliwia jazdę na boso. Gumowe podkładki pod piętą.
Kompatybilne z pedałami Look i Shimano
Waga ok 280g (rozmiar 42)
Type

:

WOMEN

FASTENING SYSTEM

:

VELCRO

Mocowanie bloków

:

SPD SL

,

LOOK

Fason

:

NISKIE

Podeszwa

:

CARBON

Use

:

ROAD

,

TRIATHLON



| Size | Rzeczywista długość buta (mm) |
| --- | --- |
| 39 | 246 |
UWAGA! Aby uniknąć niepotrzebnych wymian lub zwrotów zakupionego obuwia - BARDZO PROSIMY przy doborze zamawianego rozmiaru, trzymać się poniższych zasad:
A. podane w ostatniej kolumnie długości wkładek w mm, są RZECZYWISTYMI, CAŁKOWITYMI długościami mierzonych przez nas wkładek oferowanych butów.
B. PROSIMY WYBEIRAĆ rozmiar, którego wkładka jest od 2mm do 5mm dłuższa od rzeczywistej długości bosej stopy.
C. Jak mierzyć stopę?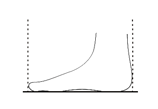 Pomiar należy wykonać od początku pięty do końca palców - najlepiej w pozycji stojącej.
Piętę przysuwamy do ściany lub np. mebla, a do palców przesuwamy prostopadle do linii stopy, np. sztywną książkę.
Mierzymy odległość pomiędzy ścianą a książką.