You receive the comfort and breathability you expect from these shoes thanks to their action leather blend, and for added ventilation they added mesh panels. Therefore it is a great shoe for the summer, keeping you cool and comfortable. For a secure fit there is a ratchet strap with 2 additional hook-and-loop straps. For ultimate power transfer from you to the pedals there is a fiberglass-injected nylon sole for that stiffness effect. Ideal for mountain biking and cyclo cross. 
Cena katalogowa: 549PLN
Action leather upper
Mesh ventilation panels
Ratchet strap, 2 hook-and-loop straps
Fiberglass-injected nylon sole
2-hole MTB Cleat compatible
Mountain biking and cyclo cross shoe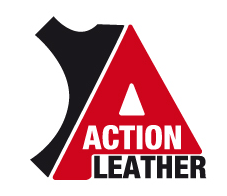 Oddychająca, niezwykle trwała i układająca się do stopy skóra. Świetne właściwości i wygląd za rozsądną cenę. Skóra Action jest wykonana z dwoiny ze specjalnym, poliuretanowym wykończeniem powierzchni. Zabieg ten pozwala zmniejszyć rozciągliwość i zwiększyć odporność na wodę.
O marce LAKE:
Amerykańska fmarka LAKE istnieje na rynku od 1982 roku, od samego początku specjalizuje się w produkcji butów rowerowych. Jej produkty wyróżnia unikalny design i zastosowanie opatentowanych nowoczesnych rozwiązan nie spotykanych wśród inny producentów butów. LAKE jest marką która produkuje buty tylko klasy średniej i wyższej. . Możemy śmiało ja porównać do takich marek jak SIDI, GAERNE.
LAKE o sobie:
Istnieje wiele firm masowo produkujących buty kolarskie. Ale dopóki oni będą prowadzić produkcję masową, my nadal będziemy robić buty w ten sam sposób jak przez ostatnich 25 lat, używając FSD - funkcji szczegółowego projektu oraz zaawansowanych technologii dla stworzenia butów dla wszystkich warunków i stylów jazdy. Lake wie, że obuwie jakiego potrzebują rowerzyści jest uzależnione od typu jazdy jaki uprawiasz, jaki poziom trudności jazdy sobie narzucasz i środowiska w jakim jeździsz. Kolarstwo szosowe, kolarstwo górskie, triathlon, zimowa jazda na rowerze, przejażdżki, czy droga do sklepu na rogu ulicy. Nie ma butów, które pasują do wszystkich typów jazdy, więc robimy buty dostosowane do indywidualnych użytkowników oraz ich indywidualnej jazdy. W tym roku, podobnie jak każdy innym, wykorzystaliśmy najbardziej zaawansowane materiały z całego świata do stworzenia linii obuwia tylko tak wyjątkowe, jak są wyjątkowi rowerzyści, którzy w nich jeżdżą.
Type

:

MALE

,

WOMEN

FASTENING SYSTEM

:

VELCRO

,

SBS

Mocowanie bloków

:

SPD

Fason

:

NISKIE

Use

:

MTB