The Northwave Extreme Gt 2 Is The New Edition Of The Popular Extreme Gt. The New Thing About The Shoes Is The Xframe 2 Construction With Two Dials Instead Of Just One For More Precise Adjustment.
Cena katalogowa: 1200PLN
Road Bike Shoes With Morph Carbon 12aas Sole And Additional Full Carbon Insert Around Cleat Mount

Anatomical Arch Support Made From Tpu For The Best Support Inside The Shoe

Xframe2 Construction With Two Precise S.L.W.2 System Dials For Precise Adjustments, A Close Fit And Maximum Power Transfer.

Upper With Laser Perforations For Good Ventilation.

Integrated Heel Cap Lined With Slip-Resistant Fibre Material.

Compatible With Road Bike Pedal Systems Using Cleats With 3-Bolt Standard, Such As: Look Delta And Keo, Shimano Spd-Sl

Speedplay Light Action, Zero, X-Series (With 3-Bolt Adapter Plate), Campagnolo Pro-Fit, Mavic Zxellium, Time Iclic/Xpresso And Time Impact

Weight: Approx. 274 G
Type

:

MALE

FASTENING SYSTEM

:

BOA

Mocowanie bloków

:

SPD SL

,

LOOK

Podeszwa

:

CARBON

Fason

:

NISKIE

Use

:

ROAD



| Size | US | CM (wg producenta) | Rzeczywista długość wkładki (mm) |
| --- | --- | --- | --- |
| 44 | 11 | 28,6 | 281 |
| 44.5 | 11,5 | 28,7 | 284 |
UWAGA! Aby uniknąć niepotrzebnych wymian lub zwrotów zakupionego obuwia - BARDZO PROSIMY przy doborze zamawianego rozmiaru, trzymać się poniższych zasad:
A. podane w ostatniej kolumnie długości wkładek w mm, są RZECZYWISTYMI, CAŁKOWITYMI długościami mierzonych przez nas wkładek oferowanych butów.
B. PROSIMY WYBEIRAĆ rozmiar, którego wkładka jest od 2mm do 5mm dłuższa od rzeczywistej długości bosej stopy.
C. Jak mierzyć stopę?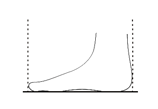 Pomiar należy wykonać od początku pięty do końca palców - najlepiej w pozycji stojącej.
Piętę przysuwamy do ściany lub np. mebla, a do palców przesuwamy prostopadle do linii stopy, np. sztywną książkę.
Mierzymy odległość pomiędzy ścianą a książką.