The DMT RS1 is a perfect choice if you're serious about performance and speed in training and racing. The integrated skeletal system allows the laces to encompass the entire foot for an unparalleled fit.
The DMT RS1 features an innovative skeleton system of fine nylon tubes integrated into the upper, through which a cord is run, allowing the shoe to fully embrace the foot with minimum movement during even the toughest rides. The skeleton carbon sole, made entirely from UD FAW 150 Carbon Fibre, is extremely rigid and impact resistant with a breathable insole so that you don't compromise on comfort or power.
The DMT RS1 is the product of three years of research into how to make the perfect shoe for performance and speed. It's easy to see why it has become the favorite shoe of Team Sky's Elia Viviani - a balance of efficiency and comfort, performance and beauty. In a word, extreme.
LIST PRICE: 330EUR
Skeleton System
- The Skeleton System Is The Result Of Years Of Advanced Research At The Dmt Laboratory. A Genuine Skeleton Has Been Integrated Inside The Uppers, Made From Fine Nylon Tubes (4 On The Outside And 2 Inside) Through Which A Cord Is Run, Also Passing Through The Inside Of The Sole And Thus Allowing The Shoe To Embrace The Foot Around 360°.

Skeleton Carbon Sole:
- Created As A Single Shell To Eliminate The External Heel Counter And Totally Envelope The Foot, With The Insertion Of 3 Nylon Tubes For The Passage Of The Cable, The New Skeleton Carbon Sole Is Made Entirely Of Ud Faw 150 Carbon Fibre, An Innovative Material That Is Extremely Rigid And Impact Resistant, Much Stronger Than Steel, And With Very High Thermal Stability. The Sole Thus Becomes A Single Body That Breathes, Thanks To The Front Opening And The Innovative Midsole With Its 5 Mm Diameter Micro Holes.

Anatomic Tongue Integrated:
- The Innovative Rs1 Concept Allows Two Traditionally Separate Parts, The Tongue And Uppers, To Be Fused Into A Single Element. By Constructing A Shoe In This Way, The Uppers Unite Over The Top Of The Foot And Act As A Tongue.

Boa Closure System
- Comfortable Boa® Provides Custom Comfort With Smooth, Even Closure And No Pressure Points. Customized 1 Click = 1 Mm The Boa® Closure System Can Be Adjusted Quickly And Precisely With Only One Hand. Fast With The Boa® Closure System, Your Gear Is Quick & Easy To Put On And Take Off. Secure Once Adjusted, Your Fit Stays The Same And Nothing Stands In Your Way. Durable Boa® Laces Can Handle Even The Highest Tension.


Specifications:

- Weight: 260 gr
- Sole: Anatomic + Areated + Quarry + 3 Holes + 3 Nylon Tubes + Carbon Udfaw 150 + Rear Studs Interchangeable
- Heel: Reinforced To Close Better Foot + Closure External Profile
- Upper: Made Up Of 2 Parts + Internal Nylon Tubes + Toe Vent For Maximum Areation + Rubber Gripper Anti-Slip Insert
- Padding: Inner Foam For Maximum Comfort + Micro Injections Antislip + Rubber Gripper Anti-Slip Insert
- Sockliner: Anatomic + Light And Breathable + Bottom Part In Polypropilene 100% + Holes For A Maximum Areation Of Feet
- Closure: L6 Boa®
- Tongue: Integrated With The Upper
Type

:

MALE

FASTENING SYSTEM

:

BOA

Mocowanie bloków

:

LOOK

,

SPD SL

Podeszwa

:

CARBON

Use

:

ROAD



| Size | UK | US | rzeczywista długość wkładki w mm |
| --- | --- | --- | --- |
| 47 | 12 | 12,5 | 300 |
UWAGA! Aby uniknąć niepotrzebnych wymian lub zwrotów zakupionego obuwia - BARDZO PROSIMY przy doborze zamawianego rozmiaru, trzymać się poniższych zasad:
A. podane w ostatniej kolumnie długości wkładek w mm, są RZECZYWISTYMI, CAŁKOWITYMI długościami mierzonych przez nas wkładek oferowanych butów.
B. PROSIMY WYBEIRAĆ rozmiar, którego wkładka jest od 2mm do 5mm dłuższa od rzeczywistej długości bosej stopy.
C. Jak mierzyć stopę?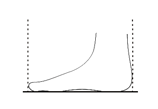 Pomiar należy wykonać od początku pięty do końca palców - najlepiej w pozycji stojącej.
Piętę przysuwamy do ściany lub np. mebla, a do palców przesuwamy prostopadle do linii stopy, np. sztywną książkę.
Mierzymy odległość pomiędzy ścianą a książką.