From the outset of the Torch 3.0 Road shoe design process, our goal was to create a performance offering as feature-packed as any top-end shoe. The challenge, however, was pulling this off at a palatable price.

In order to achieve this, we utilized three strategically placed materials on the uppers that are welded together—TPU and mesh in the front and synthetic leather in the rear. This makes for a more comfortable and supportive front of the shoe. A stiff rear and heel cup, meanwhile, lock down your heel and keep all of your watts going into the pedals as efficiently as possible. This refined upper is combined with our legendary FACT carbon fiber sole to further ensure an efficient power transfer. Finally, we topped the Torch 3.0 off with two Boa® S2-SV Snap dials for zonal closure, and a precise fit that leads to all-day comfort.
Cena katalogowa: 1100PLN
Body Geometry sole construction and footbeds are ergonomically designed and scientifically tested to boost power, increase efficiency, and reduce chance of injury by optimizing hip, knee, and foot alignment.

FACT™ carbon composite sole and torsion box construction is directionally rigid for outstanding power transfer: Stiffness Index 8.5.

Dual Boa® S2-SV Snap Fit System for on-the-fly micro-adjustment, backed by the Boa Guarantee.

Mesh, TPU, and synthetic layer upper are placed in specific zones for comfort and lock-down, and are thermobonded for a superior fit.

Standard Fit for support and all-day comfort.

Three-bolt cleat pattern fits all major road pedals.

Approximate weight: 248g (1/2 pair, Size 42)
Type

:

MALE

FASTENING SYSTEM

:

VELCRO

,

BOA

Mocowanie bloków

:

LOOK

,

SPD SL

Fason

:

NISKIE

Use

:

ROAD

Podeszwa

:

CARBON



| Size | US | CM (wg producenta) | Rzeczywista długość wkładki (mm) |
| --- | --- | --- | --- |
| 41 | 8 | 26 | 261 |
| 42 | 9 | 27 | 270 |
| 44 | 10,6 | 28,3 | 282 |
| 45 | 11,5 | 29 | 288 |
| 46 | 12,25 | 29,5 | 293 |
| 47 | 13 | 30,2 | 300 |
UWAGA! Aby uniknąć niepotrzebnych wymian lub zwrotów zakupionego obuwia - BARDZO PROSIMY przy doborze zamawianego rozmiaru, trzymać się poniższych zasad:
A. podane w ostatniej kolumnie długości wkładek w mm, są RZECZYWISTYMI, CAŁKOWITYMI długościami mierzonych przez nas wkładek oferowanych butów.
B. PROSIMY WYBEIRAĆ rozmiar, którego wkładka jest od 2mm do 5mm dłuższa od rzeczywistej długości bosej stopy.
C. Jak mierzyć stopę?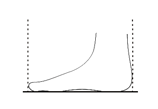 Pomiar należy wykonać od początku pięty do końca palców - najlepiej w pozycji stojącej.
Piętę przysuwamy do ściany lub np. mebla, a do palców przesuwamy prostopadle do linii stopy, np. sztywną książkę.
Mierzymy odległość pomiędzy ścianą a książką.