Oddychająca, niezwykle trwała i układająca się do stopy skóra. Świetne właściwości i wygląd za rozsądną cenę. Skóra Action jest wykonana z dwoiny ze specjalnym, poliuretanowym wykończeniem powierzchni. Zabieg ten pozwala zmniejszyć rozciągliwość i zwiększyć odporność na wodę.
Boa - to system zapinania butów wykorzystujący cienkie linki. Zapewnia niezwykle precyzyjne, równomierne zapięcie butów, bez miejscowych ucisków. Jest pierwszym mechanicznym systemem, który w pełni spełnia najwyższe standardy wyznaczone przez Lake.Boa jest zarejestrowanym znakiem towarowym firmy Boa Technology Inc.
The higher cadence & longer ride times which characterize road cycling require excellent foot control to avoid hot-spots & numbness. The wide version offers 15mm of additional volume at the ball of the foot over the standard width last. With a much closer fit than any of our off-road lasts, our Sport last cradles the foot securely to prevent any unwanted movement. This last features a precisely fitted toe-box, high arch & mid width ball girth.h. 
Cena katalogowa: 690PLN
UWAGA: buty NOWE, w opakowaniu zastępczym.
góra: skóra Action i siatka; wzmacniana, wentylowana strefa pięty
podeszwa: wykonana z nylonu , wzmacniana wtryskiwanym włóknem szklanym . Buty posiadają trzy otwory do mocowania bloków (system Look) i opcjonalnie kompatybilne z systemem SPD
zapięcie: mocowane na pięcie buta pokrętło BOA® z systemem linek
OUTSOLE: Lake Competition fiberglass-injected nylon outsole (3-hole compatible) 

UPPER: Action leather & mesh upper 

CLOSURE: Side mounted Push/Pull BOA L4 lacing system with power zone in the forefoot 
 wyjątkowi rowerzyści, którzy w nich jeżdżą.
Type

:

MALE

FASTENING SYSTEM

:

BOA

Mocowanie bloków

:

SPD SL

,

LOOK

,

SPD

Fason

:

NISKIE

Use

:

ROAD



| Size | Rzeczywista długość wkładki (mm) |
| --- | --- |
| 42 | 266 |
UWAGA! Aby uniknąć niepotrzebnych wymian lub zwrotów zakupionego obuwia - BARDZO PROSIMY przy doborze zamawianego rozmiaru, trzymać się poniższych zasad:
A. podane w ostatniej kolumnie długości wkładek w mm, są RZECZYWISTYMI, CAŁKOWITYMI długościami mierzonych przez nas wkładek oferowanych butów.
B. PROSIMY WYBEIRAĆ rozmiar, którego wkładka jest od 2mm do 5mm dłuższa od rzeczywistej długości bosej stopy.
C. Jak mierzyć stopę?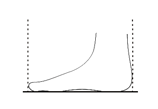 Pomiar należy wykonać od początku pięty do końca palców - najlepiej w pozycji stojącej.
Piętę przysuwamy do ściany lub np. mebla, a do palców przesuwamy prostopadle do linii stopy, np. sztywną książkę.
Mierzymy odległość pomiędzy ścianą a książką.