Ultra light!
Cena katalogowa: 1100PLN
SOLE: Ultralight Carbon sole

 

UPPER: Ultralight microfiber

 

UPPER CONTRUCTION: Biomap without stitchings

 

CLOSING SYSTEM: SLW2

 

HEEL: Integrated Heel System

 

FOOTBED: Extreme Air

 

WEIGHT: 212 gr

 
Biomap: 
Your energy is precious, never waste it. That's why our shoes are designed with BioMap technology. Northwave soles, uppers and all their components are anatomically compatible with every cyclist's feet and are designed to keep the foot in the right position while pedaling, transmitting power directly to the pedals without wasting any energy. 

Ultralight Sole: 
With maximum stiffness, minimal thickness and truly unrivaled lightness, this is the sole of choice for the best athletes. The evolution of the Airflow System offers added ventilation. it weighs just 60 g. 

S.L.W. 2 closing system: 
The micrometric system S.L.W. 2 (Speed Lace Winch) represents the evolution of the closure system. Maximum precision and modularity. The innovative step by step closure means you can tighten and enlarge the fit in a few moments. 

The side button provides a dual function: by pressing, it features a micrometric release and lifting it allows a complete and immediate opening of the shoe. More lightweight and thinner. 

The dial has been completely redesigned in size and weight, resulting in being significantly lighter and thinner. The external covering in soft touch material also makes the grip more effective. 

The ergonomic shape of the S.L.W. 2 ratchet follows the anatomy of the foot to make it really comfortable. The S.L.W. 2 ratchet is easily replaceable. The cables come from the best technology derived from the world of sailing. 

Extreme Air Evo Footbed: 
Ultralight with holes that correspond with the vents on the sole to keep your feet amazingly fresh. We've completely redesigned this footbed to provide greater support for the arch and along the medial area to give you enhanced efficiency and comfort. 

Inegrated Heel System: 
The new unibody construction of the uppers allowed to integrate an efficient heel retention system inside the structure, without the need of external elements. Same efficiency, reduced weight. 

No-slip Heel: 
The interior of the upper in the heel area has been lined with a specific gripping material whose fibers oriented in a single way facilitate the entrance but at the same time prevent the heel from slipping, providing a perfect foot hold. 
Type

:

MALE

FASTENING SYSTEM

:

BOA

Mocowanie bloków

:

SPD SL

,

LOOK

Podeszwa

:

CARBON

Fason

:

NISKIE

Use

:

ROAD



| Size | US | CM (wg producenta) | Rzeczywista długość wkładki (mm) |
| --- | --- | --- | --- |
| 42 | 9 1/2 | 27.3 | 274 |
UWAGA! Aby uniknąć niepotrzebnych wymian lub zwrotów zakupionego obuwia - BARDZO PROSIMY przy doborze zamawianego rozmiaru, trzymać się poniższych zasad:
A. podane w ostatniej kolumnie długości wkładek w mm, są RZECZYWISTYMI, CAŁKOWITYMI długościami mierzonych przez nas wkładek oferowanych butów.
B. PROSIMY WYBEIRAĆ rozmiar, którego wkładka jest od 2mm do 5mm dłuższa od rzeczywistej długości bosej stopy.
C. Jak mierzyć stopę?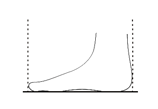 Pomiar należy wykonać od początku pięty do końca palców - najlepiej w pozycji stojącej.
Piętę przysuwamy do ściany lub np. mebla, a do palców przesuwamy prostopadle do linii stopy, np. sztywną książkę.
Mierzymy odległość pomiędzy ścianą a książką.