The Extreme Tech SBS combines the most advanced design and cutting edge technology to produce the lightest, stiffest and fastest Road Race shoe on the market.
Cena katologowa: 1349PLN
Weight: 198g (Size 42)
Ultralight Carbon Sole
Ultralight microfibre Biomap Upper without stitching
Step by Step (SBS) buckle closure
Speed Lace Winch (SLW) Filament closure
Extreme Air Footbed
No Stitching Upper
The upper has been designed as a single shell with minimal stitching for absolute lightness and comfort. The supple microfibre is rigorously tested for abrasion resistance, tear strength and elasticity. The last is built on the Northwave Biomap principle using extensive bio-mechanical analysis and development with top athletes to produce an outstanding fit, positioning and comfort.

Speed Lace Winch (SLW) Filament closure
An ultra fast micro-metric closure with accurate and intuitive adjustment. The side button gradually releases the fastening so you can even enjoy micrometric control while riding. The Speed Lace Winch mechanism is compact and light to keep the the weight of the shoe down. The cable is the result of meticulous research into the best sailing technology available for an ultra high tensile strength, durability and lightness. The unique Embedded Eyeloops that disappear into the upper produce a totally even closure and have been patented by Northwave.

SBS
S.B.S. (Step By Step) is an innovative micrometric system that ensures precise and stable closure. Pressure on the instep strap can be released and easily controlled "step by step", even when racing.

ST 12:3 Ultra Light Carbon Sole
A super advanced sole with unrivalled weight, stiffness and thickness for elite racing performance. The 12:3 full carbon layup provides exceptional rigidity at an extremely low thickness, this gives incredible power transfer and a super low stack height for a totally connected pedalling feel. The sole and footbed feature ventilation channels to provide cooling airflow and moisture transfer in hot conditions and hard efforts.

Extreme Air Insole
A state-of-the-art ultralight arch support with an anti-allergenic and anti bacterial construction. It features numerous vents to guarantee exceptional ventilation and evaporation.
Type

:

MALE

Podeszwa

:

CARBON

FASTENING SYSTEM

:

SBS

,

BOA

Mocowanie bloków

:

LOOK

,

SPD SL

Use

:

ROAD



| Size | US | CM Według producenta | Rzeczywista długość wkładki (mm) |
| --- | --- | --- | --- |
| 47 | 13,5 | 30,5 | 303 |
UWAGA! Aby uniknąć niepotrzebnych wymian lub zwrotów zakupionego obuwia - BARDZO PROSIMY przy doborze zamawianego rozmiaru, trzymać się poniższych zasad:
A. podane w ostatniej kolumnie długości wkładek w mm, są RZECZYWISTYMI, CAŁKOWITYMI długościami mierzonych przez nas wkładek oferowanych butów.
B. PROSIMY WYBEIRAĆ rozmiar, którego wkładka jest od 2mm do 5mm dłuższa od rzeczywistej długości bosej stopy.
C. Jak mierzyć stopę?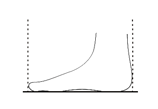 Pomiar należy wykonać od początku pięty do końca palców - najlepiej w pozycji stojącej.
Piętę przysuwamy do ściany lub np. mebla, a do palców przesuwamy prostopadle do linii stopy, np. sztywną książkę.
Mierzymy odległość pomiędzy ścianą a książką.